Skip to product information
Casa de Cello
Casa de Cello 'Quinta de San Joanne Terroir Mineral' Loureiro & Avesso White 2021
$24.99 Sold out
Imported from Portugal

100% natural ingredients

Delivery to 45 US States
This is a very refined Vinho Verde. As the name suggests it is bursting with minerality - and the 'fizz' you experience actually comes from the minerality and not from added gas as the traditional Vinho Verde way. It is a great modern take on the a traditional style!
Region: Amarante, Vinho Verde, Portugal

Grapes: Loureiro & Avesso

Occasion: Lunch

Pairing: Seafood & Grilled Fish

Tasting Notes: Apple, Melon & Citrus

Class: Entry Level

Type: Dry White

Style: Young

Serving: 50°F - 54°F

Sugar: <1.5 g/L (Low Sugar)

Alcohol: 12.5%
We currently ship to the following 34 states: AZ, CA, CO, CT, DC, FL, GA, IA, ID, IN, KS, LA, MD, ME, MN, MO, MT, NC, ND, NE, NH, NM, NV, NY, OH, OR, PA, SC, TN, VA, WA, WI, WV, WY
For the following 9 states, we're able to delivery to select zip codes: DE, IL, KY, MA, MI, NJ, OK, RI, TX.
We try our best to keep shipping prices as low as possible! Unfortunately, wine is *heavy*, and that means there will be a slight charge for orders under $200 - But it won't cost you more than $19.999! That's reasonable, yeah?
FREE LOCAL DELIVERY: Available now, anywhere in San Diego, CA, with delivery within 1 -2 business days.
CALIFORNIA STANDARD GROUND SHIPPING: On orders under $200, Flat rate delivery anywhere in California is $9.99.
OTHER STATES STANDARD GROUND SHIPPING: On Orders under $200, Flat rate delivery outside of California is $19.99
DELIVERY IS FREE ON ORDERS $200+*
No coupon required!
*Free Delivery excludes Hawaii & Alaksa.
Amazing Minerality
This may be my favourite vinho verde that I have tried. I do like the traditional style wines with the light bubbles but it's amazing the same effect can be archived just through the minerality the vine takes up alone! Refreshing and citrussy!
Why Our Wines Are 'Better For You'...
Congrats on choosing the right boozy path!
| | The Vinho | Mass-Produced Wines |
| --- | --- | --- |
| Small batch wines that are unique & exclusive | | |
| Free of unnecessary chemicals & additives | | |
| Sustainable farming practices & environmentally conscious | | |
| Hangover Free (Kidding! Sorta...) | | |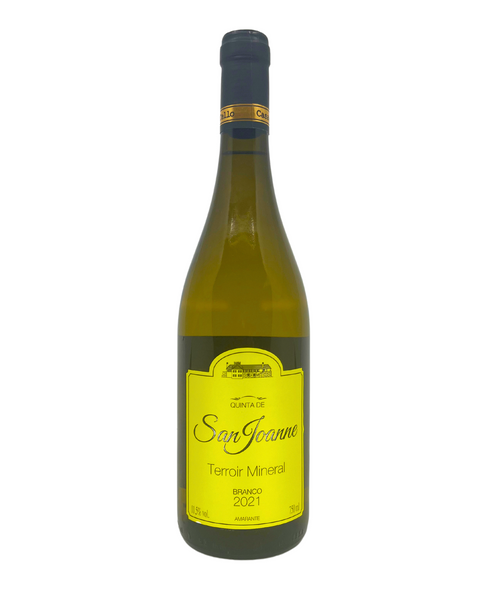 Casa de Cello 'Quinta de San Joanne Terroir Mineral' Loureiro & Avesso White 2021
$24.99