Skip to product information
Mama D Art
Charcuterie Board - Large
$75.00 Sold out
Ships from California

100% Hand-Crafted

Delivery to 45 US States
We've teamed up with local San Diego artist, Mama D Art, to provide you with the perfect wine accessories.
These are unique, one-of-a-kind art pieces – no two pieces are the same - so whether you're looking for the perfect gift for a loved-one or just looking to treat yourself, supporting small, local businesses is the gift that keeps on giving!
Large Charcuterie Board (22 x 9 inches) - high quality wooden paddle board with epoxy resin 'marble' detailing
Designed by local San Diego artist, Mama D Art
A beautiful way to present your cured meats & cheeses for wine night
Care Instructions for Resin Surfaces
Resin is food safe
Store in a cool dry space & out of direct sunlight
Hand wash only with mild soap & water (do not use abrasive cloth)
Avoid extreme heat (120 degrees or more)
Using knives/cutting will scratch the surface
We currently ship anywhere in the continental US.
STANDARD GROUND SHIPPING: Flat rate delivery for all boards is $19.99.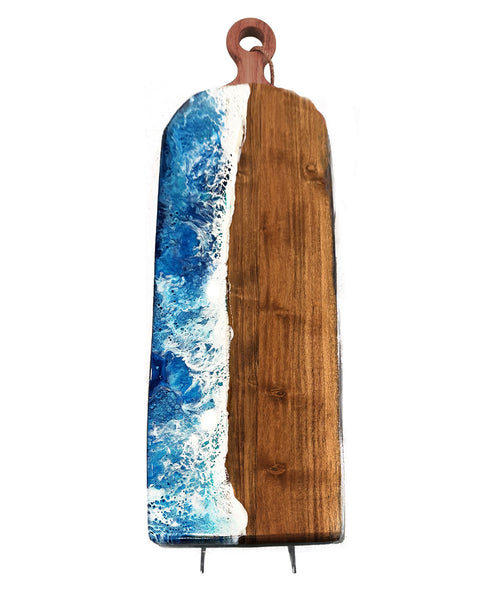 Charcuterie Board - Large
$75.00