Skip to product information
Carneiro Family Wines
Carneiro 'Tordo' Alvarinho White 2022
$22.99 Sold out
Imported from Portugal

100% natural ingredients

Delivery to 45 US States
'Tordo' is the Portuguese name for a 'Thrush', a migratory bird that arrives & settles in the vineyards, makes a nest, & at times, seduced by the enchantment of the land, it doesn't go back, raising their newborn from blue eggs all year round. This is also the story of the wine maker, Cristiana, and her family, who settled in Basto in 2004 to make wine and never left! Made with love, for those who have found their forever home and those still flying high!
Region: Basto, Vinho Verde, Portugal

Grapes: Alvarinho

Occasion: Lunch / Seaside

Pairing: Seafood, Salads & Appetizers

Tasting Notes: Grapefruit, Citrus, Pear & Melon

Class: Entry Level

Type: Dry White

Style: Young & Effervescent

Serving: 46°F - 50°F

Sugar: <1.5 g/L (Low Sugar)

Alcohol: 12.5%
We currently ship to the following 34 states: AZ, CA, CO, CT, DC, FL, GA, IA, ID, IN, KS, LA, MD, ME, MN, MO, MT, NC, ND, NE, NH, NM, NV, NY, OH, OR, PA, SC, TN, VA, WA, WI, WV, WY
For the following 9 states, we're able to delivery to select zip codes: DE, IL, KY, MA, MI, NJ, OK, RI, TX.
We try our best to keep shipping prices as low as possible! Unfortunately, wine is *heavy*, and that means there will be a slight charge for orders under $200 - But it won't cost you more than $19.999! That's reasonable, yeah?
FREE LOCAL DELIVERY: Available now, anywhere in San Diego, CA, with delivery within 1 -2 business days.
CALIFORNIA STANDARD GROUND SHIPPING: On orders under $200, Flat rate delivery anywhere in California is $9.99.
OTHER STATES STANDARD GROUND SHIPPING: On Orders under $200, Flat rate delivery outside of California is $19.99
DELIVERY IS FREE ON ORDERS $200+*
No coupon required!
*Free Delivery excludes Hawaii & Alaksa.
My new favorite white wine
Love this wine👌🏻 is very enjoyable wine dry, not too sweet, perfect to be enjoyed with friends, after a long hectic day is nice to kick back relax for the evening with a glass of this smooth delicious wine. Cheers! I will definitely be buying more
Great drinking wine
Love the subtle fizz from these wines, and this one is perfectly drinkable on its own. Dry, not too sweet, always a crowd pleaser. This is one of the first wines I open when I have guests over and we kick off the evening with a white wine.
Beautiful Bottle
Such a pretty bottle! And that slight fizz is so good! Vey drinkable
Why Our Wines Are 'Better For You'...
Congrats on choosing the right boozy path!
| | The Vinho | Mass-Produced Wines |
| --- | --- | --- |
| Small batch wines that are unique & exclusive | | |
| Free of unnecessary chemicals & additives | | |
| Sustainable farming practices & environmentally conscious | | |
| Hangover Free (Kidding! Sorta...) | | |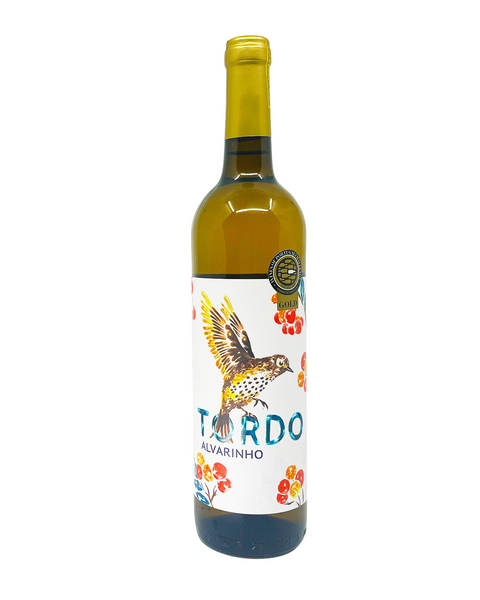 Carneiro 'Tordo' Alvarinho White 2022
$22.99