Skip to product information
Casa da Tojeira
Casa da Tojeira 'Tojeira' Premium Rosé 2022
$22.99
Imported from Portugal

100% natural ingredients

Delivery to 45 US States
This rosé is a beautiful light pink with a slight effervescence. it's a dry wine but you get a slight sweetness from the red fruit notes. it has good acidity and an elegant, velvety aftertaste. this is the perfect addition to any fun lunch in the sun!
Region: Basto, Vinho Verde, Portugal

Grapes: Touriga Nacional, Vinhão & Borraçal

Occasion: Lunch

Pairing: Fatty Fish, white Fish & Seafood

Tasting Notes: Red Fruits, Citrus & Floral

Class: Entry Level

Type: Dry Rosé

Style: Young & Effervescent

Serving: 46°F - 50°F

Sugar: 8.8 g/L

Alcohol: 12.5%
We currently ship to the following 34 states: AZ, CA, CO, CT, DC, FL, GA, IA, ID, IN, KS, LA, MD, ME, MN, MO, MT, NC, ND, NE, NH, NM, NV, NY, OH, OR, PA, SC, TN, VA, WA, WI, WV, WY
For the following 9 states, we're able to delivery to select zip codes: DE, IL, KY, MA, MI, NJ, OK, RI, TX.
We try our best to keep shipping prices as low as possible! Unfortunately, wine is *heavy*, and that means there will be a slight charge for orders under $200 - But it won't cost you more than $19.999! That's reasonable, yeah?
FREE LOCAL DELIVERY: Available now, anywhere in San Diego, CA, with delivery within 1 -2 business days.
CALIFORNIA STANDARD GROUND SHIPPING: On orders under $200, Flat rate delivery anywhere in California is $9.99.
OTHER STATES STANDARD GROUND SHIPPING: On Orders under $200, Flat rate delivery outside of California is $19.99
DELIVERY IS FREE ON ORDERS $200+*
No coupon required!
*Free Delivery excludes Hawaii & Alaksa.
Why Our Wines Are 'Better For You'...
Congrats on choosing the right boozy path!
| | The Vinho | Mass-Produced Wines |
| --- | --- | --- |
| Small batch wines that are unique & exclusive | | |
| Free of unnecessary chemicals & additives | | |
| Sustainable farming practices & environmentally conscious | | |
| Hangover Free (Kidding! Sorta...) | | |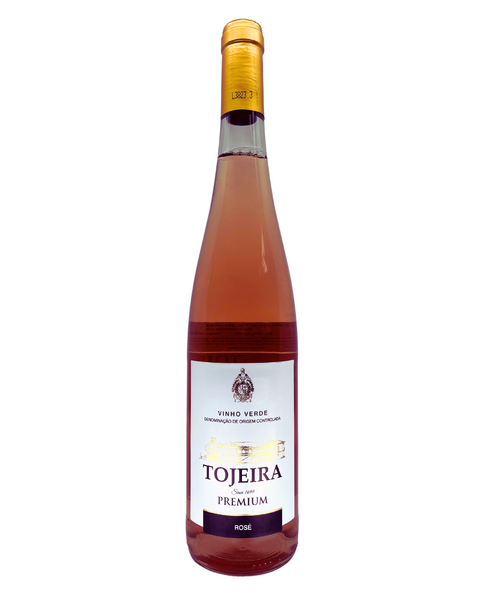 Casa da Tojeira 'Tojeira' Premium Rosé 2022
$22.99