Skip to product information
Phulia
Phulia 'Mordoma' Alvarinho White 2019
$25.99 Sold out
Imported from Portugal

100% natural ingredients

Delivery to 45 US States
The name & label design for this wine refer to the traditional dress that is worn by the women of the city of Viana do Castelo, in the Lima region, during times of celebration.
Several generations of women from the same family get together for special occasions to show off the splendor and intricate beauty of these costumes and their elaborate gold necklaces. The wine itself is made from the Alvarinho grapes that grow nearest to the Atlantic, and 20% is aged in the barrel, giving it a slight taste of both the land and sea. Definitely a wine to celebrate and be enjoyed with the women in your life! 
Region: Lima, Vinho Verde, Portugal

Grapes: Alvarinho

Occasion: Lunch / Dinner

Pairing: Seafood, Salads & Appetizers

Tasting Notes: Green Apple, Pineapple, Caramel & Saline

Class: Reserve

Type: Dry White

Style: 20% Aged in Oak Barrels

Serving: 46°F - 54°F

Sugar: <1.5 g/L (Low Sugar)

Alcohol: 12.5%
We currently ship to the following 34 states: AZ, CA, CO, CT, DC, FL, GA, IA, ID, IN, KS, LA, MD, ME, MN, MO, MT, NC, ND, NE, NH, NM, NV, NY, OH, OR, PA, SC, TN, VA, WA, WI, WV, WY
For the following 9 states, we're able to delivery to select zip codes: DE, IL, KY, MA, MI, NJ, OK, RI, TX.
We try our best to keep shipping prices as low as possible! Unfortunately, wine is *heavy*, and that means there will be a slight charge for orders under $200 - But it won't cost you more than $19.999! That's reasonable, yeah?
FREE LOCAL DELIVERY: Available now, anywhere in San Diego, CA, with delivery within 1 -2 business days.
CALIFORNIA STANDARD GROUND SHIPPING: On orders under $200, Flat rate delivery anywhere in California is $9.99.
OTHER STATES STANDARD GROUND SHIPPING: On Orders under $200, Flat rate delivery outside of California is $19.99
DELIVERY IS FREE ON ORDERS $200+*
No coupon required!
*Free Delivery excludes Hawaii & Alaksa.
My first review was premature
While we got off to a rough start due to Fed EX breaking my first shipment before I got it, when the wine arrived the owners had added an extra bottle for my trouble (without me even asking!) I got my wine and it's FABULOUS!!! They did communicate, with the exception of the last message regarding the new shipment date and since I had never ordered from them, I wasn't being optimistic in my review.... that I regret. They have been very kind in all the dealings I have had with their team. The product is great as well. I look forward to trying a variety of their wines as I too love Portuguese wines!
Why Our Wines Are 'Better For You'...
Congrats on choosing the right boozy path!
| | The Vinho | Mass-Produced Wines |
| --- | --- | --- |
| Small batch wines that are unique & exclusive | | |
| Free of unnecessary chemicals & additives | | |
| Sustainable farming practices & environmentally conscious | | |
| Hangover Free (Kidding! Sorta...) | | |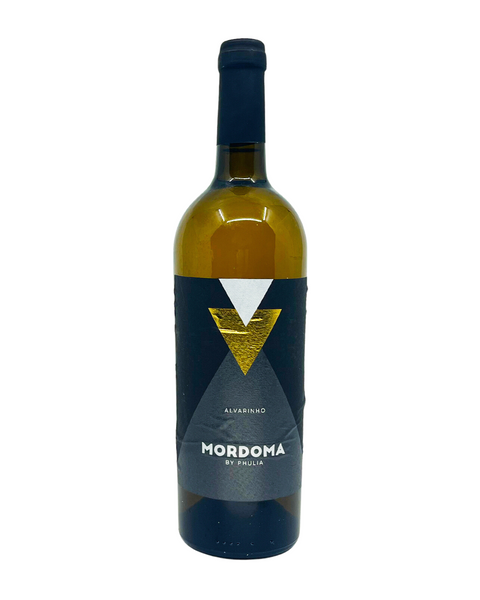 Phulia 'Mordoma' Alvarinho White 2019
$25.99