Skip to product information
Phulia
Phulia Loureiro White 2022
$21.99
Imported from Portugal

100% natural ingredients

Delivery to 45 US States
Phulia is a cooperative of young friends, and you can really taste their love, passion and innovation for good wines. The region of Lima is the ancestral home of the Loureiro grape, and this new generation of winemakers have made one of the finest examples of a Loureiro wine!
Region: Lima, Vinho Verde, Portugal

Grapes: Loureiro

Occasion: Lunch / Poolside

Pairing: Seafood, Pasta & Salad

Tasting Notes: Citrus, Peach, Pineapple & Saline

Class: Entry Level

Type: Dry White

Style: Young

Serving: 46°F - 54°F

Sugar: <1.5 g/L (Low Sugar)

Alcohol: 11.5%
We currently ship to the following 34 states: AZ, CA, CO, CT, DC, FL, GA, IA, ID, IN, KS, LA, MD, ME, MN, MO, MT, NC, ND, NE, NH, NM, NV, NY, OH, OR, PA, SC, TN, VA, WA, WI, WV, WY
For the following 9 states, we're able to delivery to select zip codes: DE, IL, KY, MA, MI, NJ, OK, RI, TX.
We try our best to keep shipping prices as low as possible! Unfortunately, wine is *heavy*, and that means there will be a slight charge for orders under $200 - But it won't cost you more than $19.999! That's reasonable, yeah?
FREE LOCAL DELIVERY: Available now, anywhere in San Diego, CA, with delivery within 1 -2 business days.
CALIFORNIA STANDARD GROUND SHIPPING: On orders under $200, Flat rate delivery anywhere in California is $9.99.
OTHER STATES STANDARD GROUND SHIPPING: On Orders under $200, Flat rate delivery outside of California is $19.99
DELIVERY IS FREE ON ORDERS $200+*
No coupon required!
*Free Delivery excludes Hawaii & Alaksa.
Green Wine = Best Wine
Went to Orange County wine fest and this by far the most crowded booth the entire time so at the end of the night I stood in the line that took 20 min just for a TASTING and it was THE best wine I have ever had. Totally worth it and we bought 6 bottles of the Phulia Loureiro White 2021!
The owners are so incredibly nice and their story is amazing. All the wine is super light and not bitter and very refreshing. 10/10 recommend.
Young and fun
A wine with floral aromas, fresh tropical fruit and high minerality. On the palate, vibrant acidity stands out. Fun and young wine
Why Our Wines Are 'Better For You'...
Congrats on choosing the right boozy path!
| | The Vinho | Mass-Produced Wines |
| --- | --- | --- |
| Small batch wines that are unique & exclusive | | |
| Free of unnecessary chemicals & additives | | |
| Sustainable farming practices & environmentally conscious | | |
| Hangover Free (Kidding! Sorta...) | | |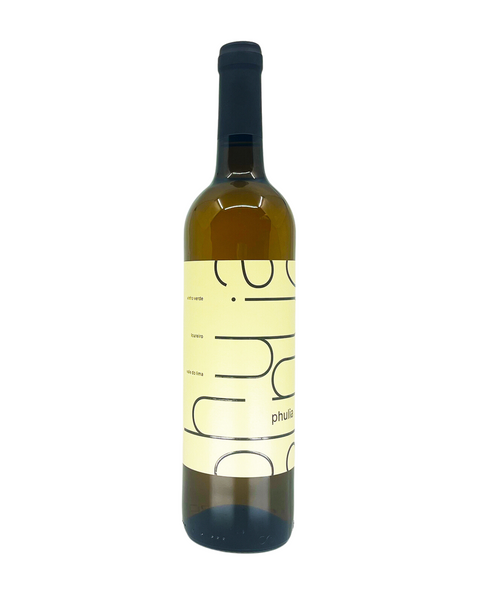 Phulia Loureiro White 2022
$21.99