Skip to product information
Quinta do Tamariz
Quinta do Tamariz Alvarinho Reserva White 2020
$26.99
No Compromises
In Quality

100% Satisfaction
Guarantee

Free Shipping
Over $100
'Reserva' is a term used to indicate that the wine is of higher quality and has been aged for 1-2 years. It is a common misconception that Vinho Verdes do not have the ability to be aged, but we're here to tell you that that is completely wrong. Even more so, the longer you keep this wine without opening, the better it will get!
Region: Cávado, Vinho Verde, Portugal

Grapes: Alvarinho

Occasion: Dinner Party

Pairing: Seafood, Meats & Cheeses

Tasting Notes: Peach, Dried Fruits & White Flowers

Class: Reserve

Type: White

Style: Aged in Steel

Serving: 54°F

Sugar: 3.7 g/L

Alcohol: 13.5%
View image
This is an optional description that you can show above the size chart table. Still have questions regarding your correct size? Please contact us
Shipping Policy:
We ship to all locations within the United States and internationally.
Orders are typically processed and shipped within 2-3 business days.
Shipping rates will vary based on the size and weight of the item(s) and the destination.
Expedited shipping options are available for an additional cost.
Recommended Products
By showcasing products that are frequently purchased together or based on a customer's browsing and purchase history,
it can help drive additional sales and increase order values.
Recently Viewed
Helps build trust and credibility with new shoppers, encouraging them to make a purchase.
Recently Wishlisted
Add on optional description to this section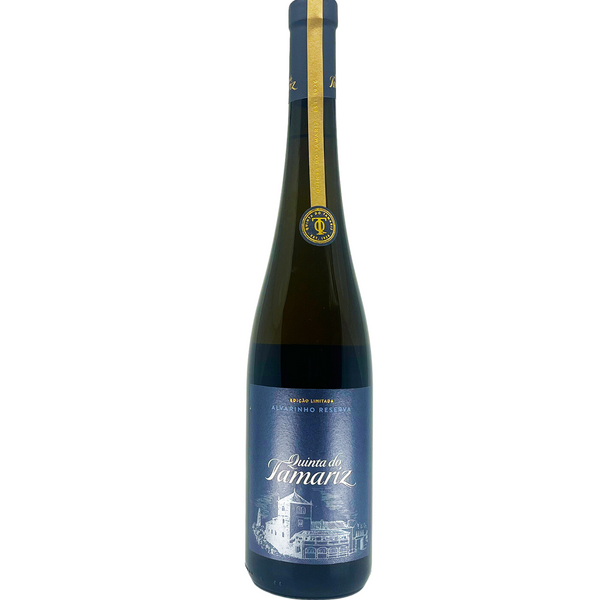 Quinta do Tamariz Alvarinho Reserva White 2020
$26.99